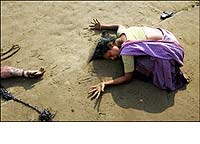 The
World Press Photo of the Year
has been announced -- this year's winner is Indian photographer Arko Datta from Reuters for his shot of a woman mourning the death of a relative who was killed in the tsunami.
The website features some of the year's most striking images and is well worth a browse.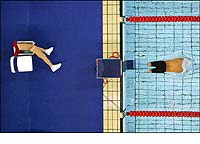 An amputee swimmer at the Paralympic Games features in the
first prize for sports action
but my personal favourite is
Renée Jones's
study of disappointment.