As night turns to morning, some of the press corps are starting to flag.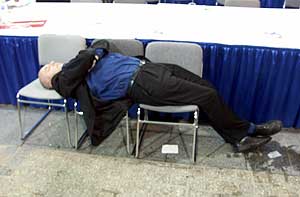 We're not being helped by the fact that the press catering tent shut down three hours ago -- so there are no sandwiches, no water, no caffeine, nothing.
I'm due for a huge blood sugar level crash some time very soon.