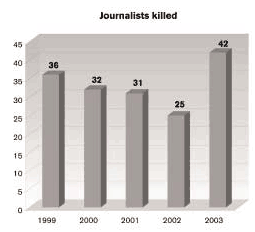 Campaign group Reporters Sans Frontieres has
published its annual tally of journalists killed, injured and censored.
As with several other such reports published recently, it makes for grim reading.
Describing 2003 as a "black year," RSF says 42 journalists were killed. Every other indicator was also up: arrests of journalists, physical attacks, threats and censorship all increased alarmingly.